Deepavali – also commonly known as Diwali – is the celebration of the victory of goodness over evil commonly observed by Hindus and Sikhs in Malaysia.
Every year, people join in the festivities despite individual beliefs since we Malaysians love sharing the joy of celebrating each other's culture and traditions.
So if you happen to be in Ipoh this Deepavali, here are the best ways you can experience Deepavali in Ipoh:
Shop at Little India Ipoh
Leading up to the festival, Ipoh's very own Little India will host a Deepavali bazaar where everyone can do some last-minute shopping.
You can find everything from clothing, food, decorative items, and even jewelry.
This is also the best time to get a saree or kurta, as most stores will be having special promotions.
Directions (Little India Ipoh): 12, Jalan Lahat, 30000 Ipoh
---
Stock Up On Murukkus
Did you know that there are many types of murukku?
The popular ones are Mullu Murukku, which are the spiral-shaped ones with spiky edges; and Achi Murukku, which are shaped like flowers or beehives.
Here's a video of the making of Achi Murukku:
You might also be familiar with the Thenkuzhal Murukku, which is shaped like rolled-up strings and Kai Murukku, which is hand-rolled.
If you ask us, one jar is rarely enough because murukkus are just so addictive! Our advice is to get at least five jars… or maybe six. *wink*
Where to buy Murukku: Little India Ipoh or Kacang Puteh Buntong
---
Get High on Indian Sweets and Cookies
Murukkus may be the most popular Indian snacks, but there are more delicious goodies on sale at the Deepavali bazaar. Our favorites are:
Coconut Candy: These are sweet, milky cubes covered in grated coconut.
Jalebi: Think of it as a sweet murukku, but made from wheat flour and soaked in sugar syrup.
Omapodi: These are crunchy, noodle snacks that are seasoned with.
(Warning – Omapodi are almost as addictive as murukkus.)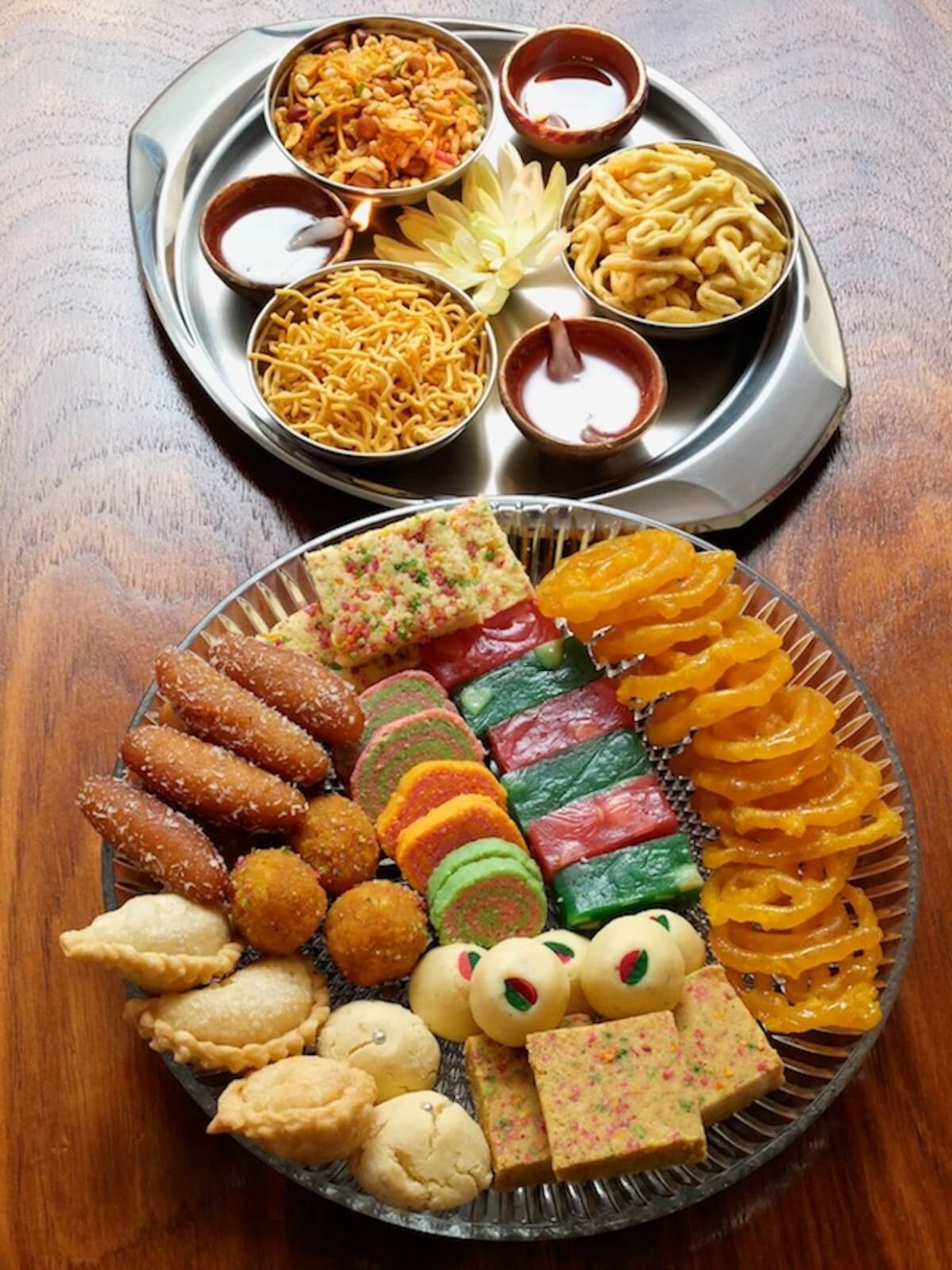 Other popular ones you might want to try are Kesari (a sweet, chewy dessert made from semolina, sugar, and ghee), Laddu (ball-shaped sweets made from sugar, ghee, and flour), and Adhirasam (a doughnut-like sweet pastry).
Where to buy: Little India Ipoh or Kacang Puteh Buntong
---
Get Yourself a Henna Painting
This temporary body art is traditionally reserved for brides and grooms-to-be. These days, people get their henna painting done for festive occasions – like Deepavali.
You can go to a henna artist with a design in mind, or feel free to choose one from the artist's portfolio.
Note: Henna painting is said to cause serious health problems for those with glucose-6-phosphate dehydrogenase (G6PD) deficiency.
Where to find them: Little India Ipoh
---
---
Catch the Fireworks in Buntong
Buntong is an Indian village which is the best place to watch the countdown to Deepavali.
Get ready for some epic fireworks here at 12 a.m on Deepavali day.
Directions: Buntong Roundabout
Note: There was a little traffic jam along the roads last year. If you're planning to go, we would advise going a little early to this spot.
---
Learn to Wish Your Friends in Tamil
In Tamil, Happy Deepavali is "Deepavali Vazhthukkal" (the '-zh-' is pronounced like the consonant 'L' with a roll of the tongue).
Go ahead and wish your friends a Happy Deepavali in Tamil!
---
Suit Up For Deepavali
Now that Deepavali is here and you've got your Saree and Kurta ready, it's time to suit up.
For the ladies, complete your Deepavali look by draping a Saree or Lengha with gold bangles and colourful tassel earrings.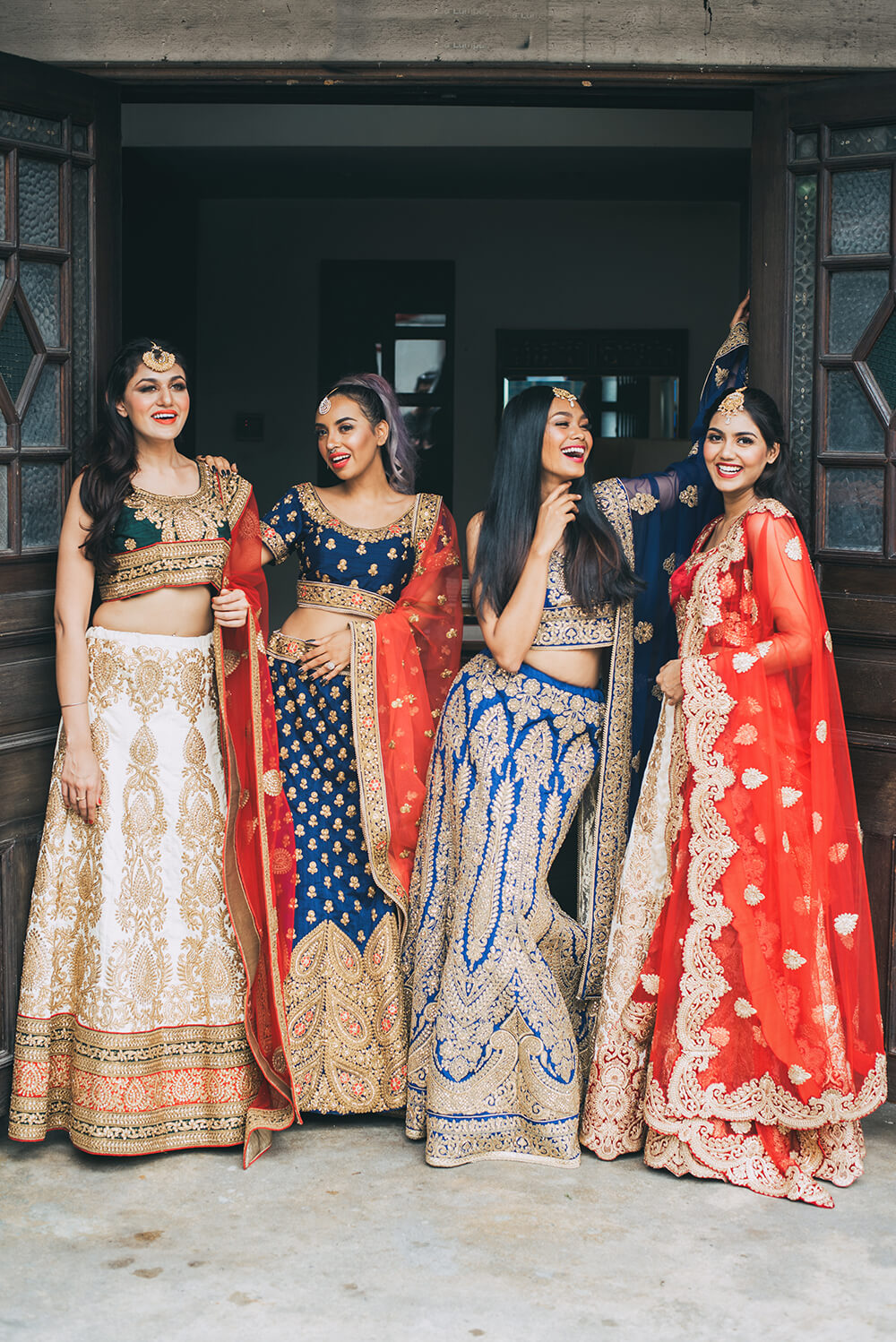 As for the guys, you can pair your Kurta or Jippa with your favourite pair of slacks, jeans or Vesthi with matching shoes or sandals.
Where to shop: Little India Ipoh
---
Visit The Beautiful Indian Temples in Ipoh
You can visit some of the popular Hindu temples in Ipoh to get the full Deepavali experience.
One of the best temples to visit is the Kallumalai Murugan Temple.
The temple looks majestic with its seven-tiered gopuram (the temple entrance tower) against mountains in the background.
Another temple worth visiting would be the Sri Maha Mariamman Temple Buntong, said to be one of the oldest temple buildings in the region.
Directions:
Kallumalai Murugan Temple: 140, Jalan Raja Musa Aziz, 30300 Ipoh
Sri Maha Mariamman Temple Buntong: Buntong, 30100 Ipoh
---
Food, Food and Foood
Food is one of the vital ingredients for a great Deepavali celebration. The best dishes during Deepavali are usually home-cooked.
Should any of your friends be having a Deepavali open house, now would be a good time to head over and taste the delicious Indian meals.
---
Grab a Sparkler and Do Some Light Painting
Nothing spells 'Lit' better than lighting up some firecrackers.
So how about creating a light painting for your Instagram with the help of some sparklers?
We can't think of a better way to end the Deepavali night than this.
Where to get them: Little India Ipoh
---
Free Deepavali Wallpaper
Download this free Deepavali mobile wallpaper to set the Deepavali mood.
---
Get Discounts, Freebies & Promotions
From time-to-time, we'll send out discounts, freebies and latest news about Ipoh to our private email list. Join the Exclusive list for – free!
---
Tag Us On Instagram
Make sure to tag us (@theipohguide) on your Instagram photos for a chance to be featured on our page.
---
Celebrating Deepavali in Ipoh?
Share your Deepavali plans, experiences and hangout spots with us in the comment section.
These might be helpful while in Ipoh:
How To Get From KL To Ipoh – By Train, Bus, Flight and Car
32 Stunning Instagram Spots in Ipoh (With Exact Location!)
5 Best Hotels In Ipoh (2019)
5 Popular Local Foods in Ipoh