Loken Market Ipoh (famously known as Pasar Karat Ipoh) is a flea market in Ipoh which sells almost all kind of goods. It only opens on Sundays from 6.30am to 1pm. The best thing about Loken Market is that you can find antiques and vintage collectibles such as old furnitures, old kitchen equipments, old coins and much more. It has been a haven for vintage lovers and antique collectors.
Here are some of the unique finds you can discover in Loken Market Ipoh:
1. Television Remote Control
If you ever lost or broke your television remote control, you can find it here at the Loken Market Ipoh. There are tons of second hand remote controls which can be bought for just a couple of ringgits.
---
2. Old Children Toys
Old tricycles, wooden rocking horses and metal cars are some of the noticeable vintage items we found here at the time of our visit. Vintage suitcases are also sold in many stalls.
Local Tip: You may bargain the price of items up to 50% off
3. Old Coins & Currencies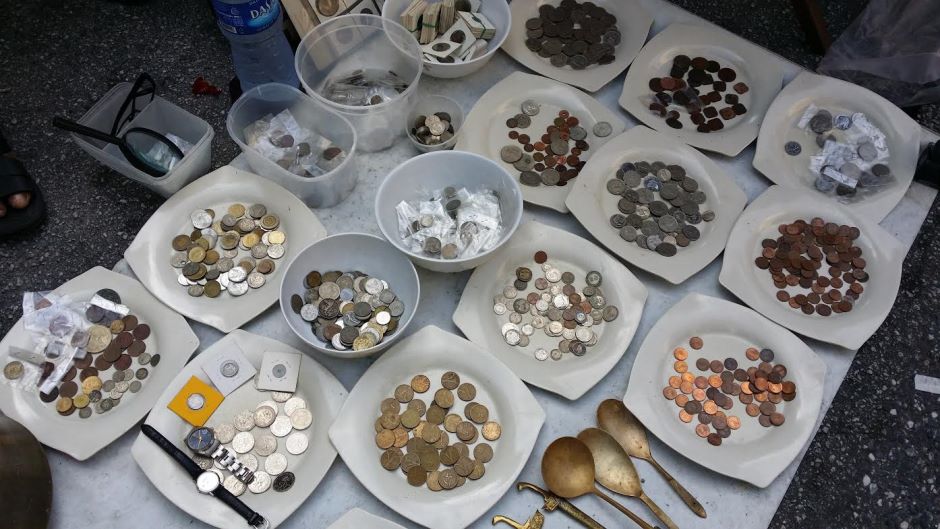 Old coins and old currency notes can also be found in Loken Market Ipoh. If you're a coin or currency collector yourself, try networking with the other coin collectors as Ipoh people are known for their friendliness.
---
4. Car & Motorcycle Parts
There are also traders whom sells cars and motorcycle parts. If you are lucky, you might find some old motorcycle spare parts which are not easy to find elsewhere. Also, some parts are kinda cheap compared to buying them from a shop.
---
5. Electronic Appliances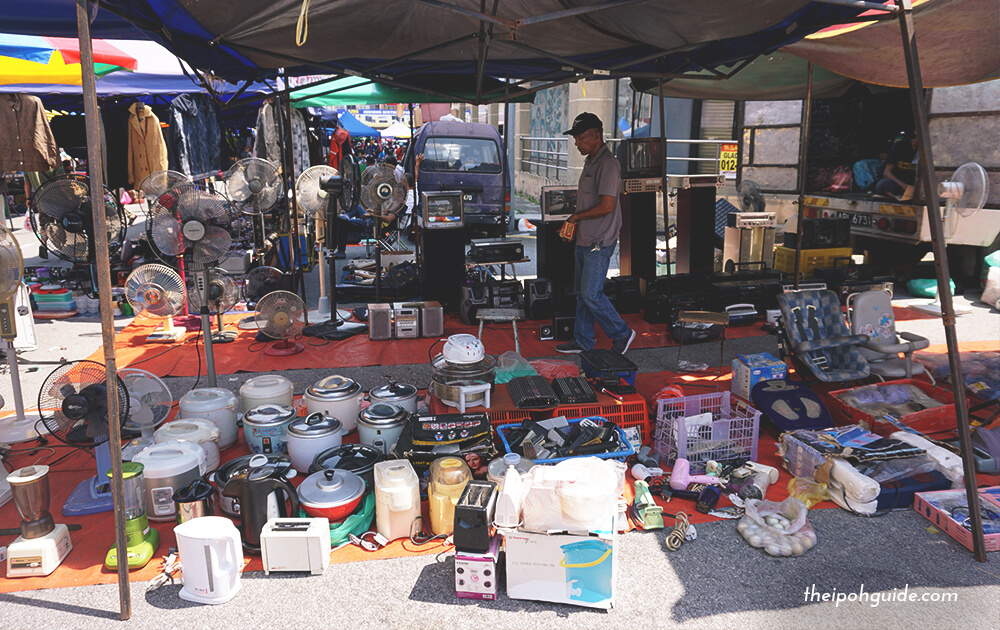 Fans, cookers, speakers, toaster, radio, kettle… – you name it, they have it. You may find a wide range of electronic items which are preloved. Make sure to test the item properly to avoid being cheated of selling an unused appliance.
---
And Much More…
Apart from these items, there are also cameras, clothes, watches, phones and the list can go on and on. Almost all the items sold are used second hand goods. The market is also filled with hawkers who sells food and beverages to quench your thirst and hunger while walking down the lane.
The Story Of Loken Market Ipoh
"Loken" is the common name called by the locals. The term "Loken" was formed based on a nearby bazaar called Lam Look King. The bazaar was then relocated to a place along Kinta River.
The Loken market was relocated thrice since its formation. Now, the market is given a fresh name called "Memory Lane" (with the concept of walking down the memory lane) and located along Horley street. Some still calls it "Pasat Karat", which literally means Rusty Market – referencing the rustic antiques and nostalgic collectibles found here.

How To Get There
The market is located along Horley Street (Jalan Horley), which is located at the heart of the Ipoh town. It is just walking distance if you are staying in Kinta Riverfront Hotel, Tower Regency Hotel, Excelsior Hotel or Syuen Hotel.
See also: 5 Best Hotels In Ipoh
Handy Notes
Opens only on Sundays
From 6.30am to 1.00pm
Bring an umbrella/hat as it is usually hot and sunny
Recommended wearing a pair of sunglasses as it can be really bright and sunny most of the times
---
While In Ipoh, make sure to check out: