Merdeka day is just around the corner. Are you psyched with this year's Merdeka celebrations and long weekend? There are many shows, exhibitions and activities waiting for you this weekend.
Here are some ideas to celebrate Merdeka in Ipoh this coming weekend:
Cultural Shows & Activities
Sama Sama Perak, the creative community of Perak, has lined up tons of exciting shows, activities and workshops throughout the Merdeka day. Since the Perak level national day is held in Taiping instead of Ipoh (more on this below), this Sama Sama 2019 event would be the highlight of the day in Ipoh.
Sama Sama Perak 2019 Schedule
Check out Sama Sama Perak's Facebook and Instagram for more event updates.
---
Eat Local Malaysian Food
Since Ipoh is known as the city of good food, go around Ipoh town and enjoy the local Malaysian cuisine. Everything from Ipoh Chicken rice to Ipoh White Coffee, make your taste buds happy and patriotic.
Read: 5 Popular Local Foods in Ipoh
---
Set the Malaysian Flag as Your Mobile Wallpaper
We now live in a digital era. Hence, it's time to set the digital Malaysia flag. Download and set the Malaysian flag as your mobile wallpaper and flash them proudly.
Download this Free Malaysian Flag Wallpaper: Download here
---
Wear Malaysian Traditional Clothing
Since Malaysia consists of various cultures, each culture has its own traditional articles of clothing. Select one and wear them proudly. You may also wear red, white, blue or yellow to support Merdeka day.
---
Take Photos of Anything Malaysian
Join the #apieceofMalaysia campaign by sharing what Malaysia is to you. The #apieceofMalaysia is a campaign initiated by the creative clothing team, apom.my
Share your piece of Malaysia on Instagram
---
Walk Down the Ipoh Heritage Trail
Ipoh town is full of heritage buildings. It is time to visit them and reminisce about past memories. There are about 27 historic old buildings around the town area of Ipoh to explore on foot.
More on Ipoh Heritage Trail: http://ipohheritage.mbi.gov.my/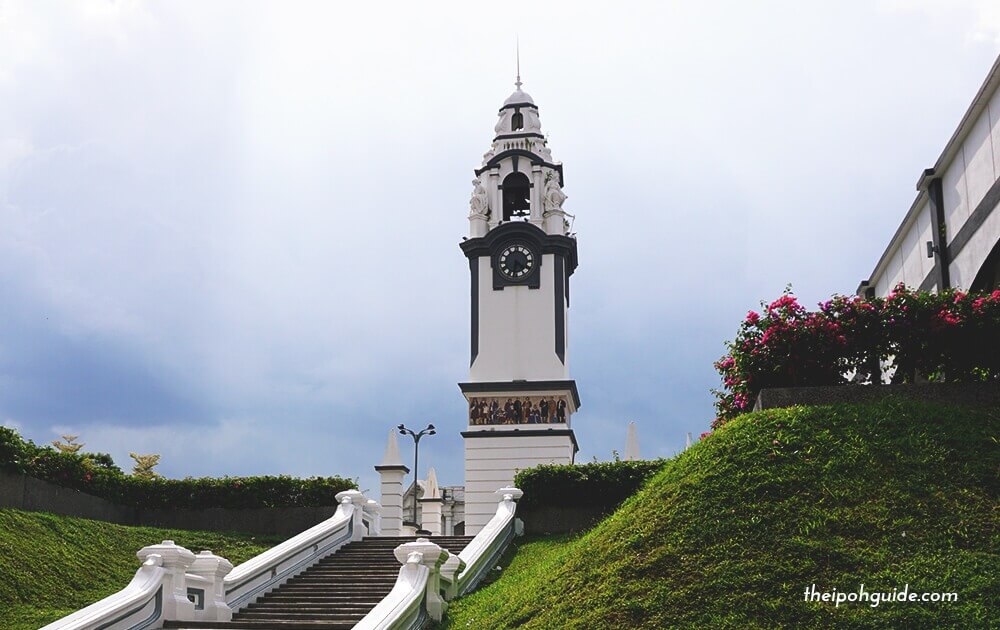 ---
Witness the Merdeka Parade
After almost 17 years of organizing the state level Merdeka parade in Ipoh, this year it is being held in Taiping (About an hour drive from Ipoh). Watch hundreds of contingents march down the streets. From marching bands to army vehicles, catch them all at the parade this Saturday.
Venue: Dataran Warisan Taiping, Perak
Time: Starts at 7.30am
Getting there: Getting Around Ipoh – 6 Best Options To Move Around Ipoh
---
Ipoh Story Art Exhibition
If you're into art, catch this amazing exhibition about Ipoh. Ipoh Series Sketches is a collection by Chin Choon Yau, an art teacher. In addition to the collection, there will also be art by various artists who participated in the "Sketching in Old Town" program which was held last year.
Check out 22 Hale Street's Instagram page for more information.
---
Ready for Merdeka in Ipoh this weekend?
What plans do you have for this Merdeka weekend? Are you pumped for these activities? Share your ideas or experiences with us in the comments section below.
Happy Merdeka – from us theipohguide.com
While you're visiting Ipoh, these might be helpful:
5 Best Hotels In Ipoh (2019)
M Boutique Hotel Ipoh: 6 Astounding Reasons To Stay Here
8 Must-Buy Souvenirs in Ipoh Before You Leave
Ipoh Nightlife – 10 Exciting Things To Do In Ipoh At Night